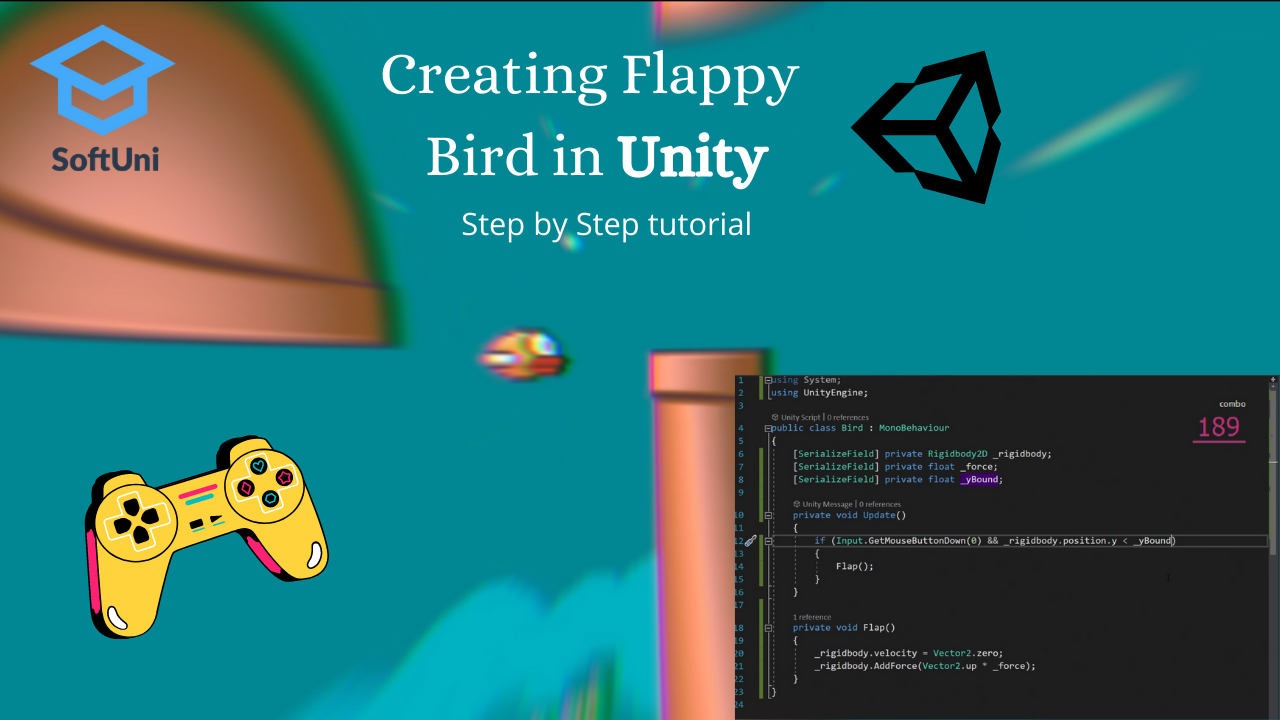 How to Make Your Own Flappy Bird Game in Unity and C#?
February 9, 2022
In this article, our friend Niki Lubomirov will show us how to create a flappy bird game using Unity and C#. Unity is, essentially, a well-rounded game engine that truly does simplify game development. While there may be better engines to choose from, learning Unity will only help you grow as a game developer.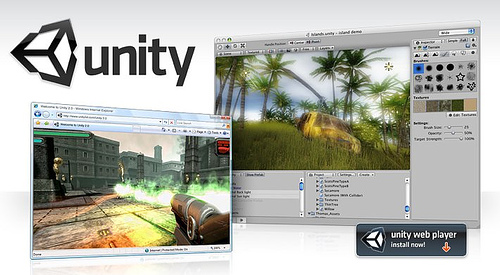 Безплатен Unity 3D курс @ СофтУни: научете се да пишете игри!
September 25, 2014
Софтуерният университет организира безплатен курс по разработка на компютърни игри с платформата Unity от 18 октомври 2014. Курсът обхваща работа с компютърна графика, физика, използване на Unity API, разработка на игри, деплоймънт на различни устройства, работа с координати, вектори, материали, камери, шейдъри, GameObject, ресурси, материали, писане на скриптове и програмна логика, работа с вход и