Java EE Lecture – JDBC and XML
Last Saturday I was speaker in the VUZF university as part of the lectures of the Java EE open course that we teach each Saturday. I presented few lectures about JDBC, XML and XML parsers. Students came from Sofia University, TU-Sofia, NBU and even school students and professionals from the industry came to learn and practice how to access databases with JDBC and how to parse and build XML documents with Java and the JAXP parser.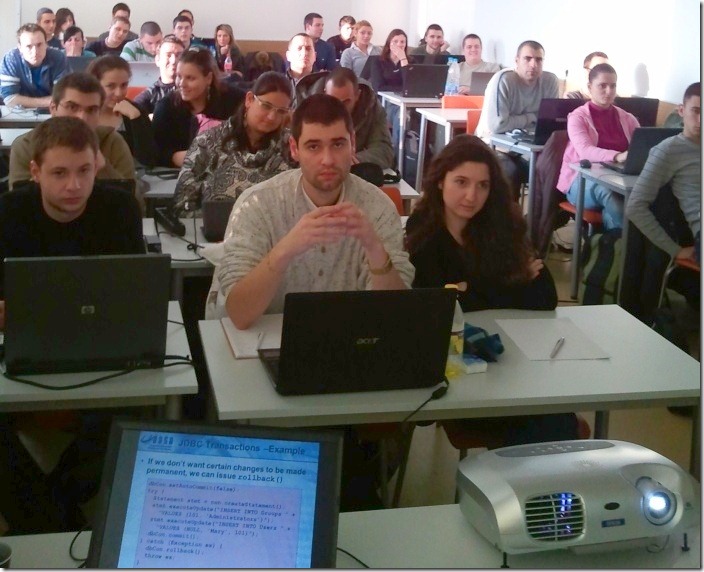 During this long training day we had several lecture sessions and several exercises sessions. Students were well motivated to learn Java EE but most of them were beginners so I needed to put lost of energy and passion during the practical sessions of exercises.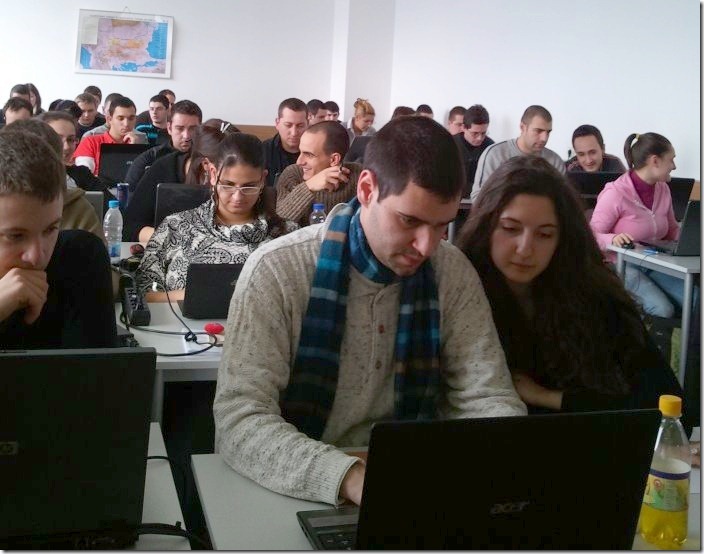 I hope this course will be really helpful to all people who want to learn Java and Java EE and use these technologies as basis for their career development.